BIRDWATCHING
These are a few hundred of my favorite planes…
WARBIRDS
An F/A-18 demonstrates the Prandtl-Glauert singularity (vapor cone near Mach 1) and/or an interdimensional portal
Two F-15s welcome a pair of MIG-29s to US airspace.
Photoshopped, but so what?
Beautiful view: two Saab JAS 39 Gripens in flight. btw, also in the photo, in the background: the Swiss Alps.
Sunset photos: Better with or without a B-52?
Boeing B-47B rocket-assisted takeoff, 1954 (sorry, environmentalists).)
Lockheed XFV vertical takeoff and landing fighter
Vapor cloud forms around an SR-71 Blackbird near Mach 1 (which is still first gear for a Blackbird)
My idea for our second car. Insufficient space for child seats is the only issue...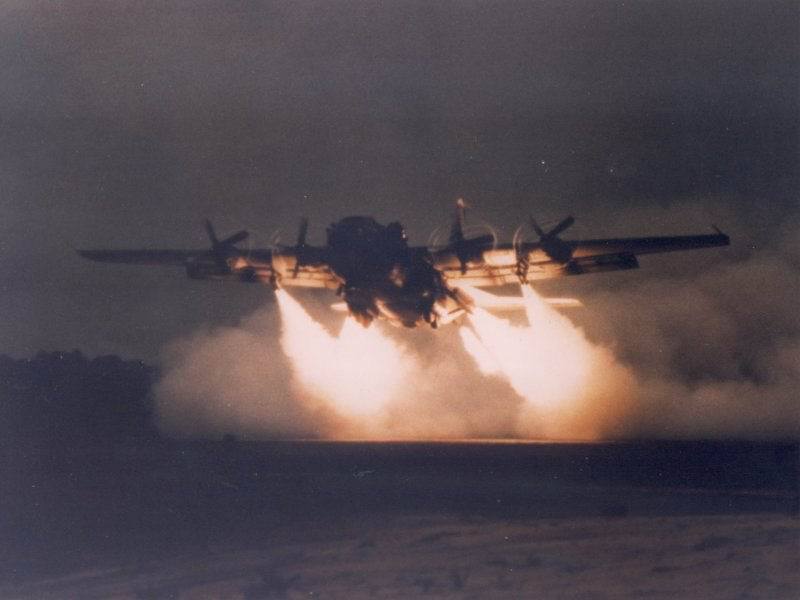 Rocket-assisted takeoff (here on a C-130 Hercules). Thinking of getting this for our station wagon?
The National Air and Space Museum has a Lockheed P-38 Lightning on exhibit. Now how about the National Gallery of Art?
On December 7, 1941, this Army B-17 was hit by Japanese strafing…
12/7/41: This Army B-17 was hit by Japanese strafing and ignited over the Pacific. The captain, Raymond T. Swenson of California, tried to fly to Oahu, Hawaii, making it as far as Hickam Field. The burning plane separated while landing there. Captain and crew survived.
The YB-49: No, not futuristic B-2-derivative concept art, but rather a photo from 1947.
The totally badass McDonnell XF-85 Goblin:
1960 photo of X-15 pilot Neil Armstrong, who would later become better known as a Cadillac spokesman.
This is an X-15. It goes 4,520 mph. It I had one, I could now go pick up the milk in 0.87 seconds.
A small percentage of the Boneyard in Tucson (4,200 retired military aircraft awaiting repurposing)
Not Photoshop, an X-29 (experimental forward-swept wing)
Men go over Niagara Falls (in Voodoos)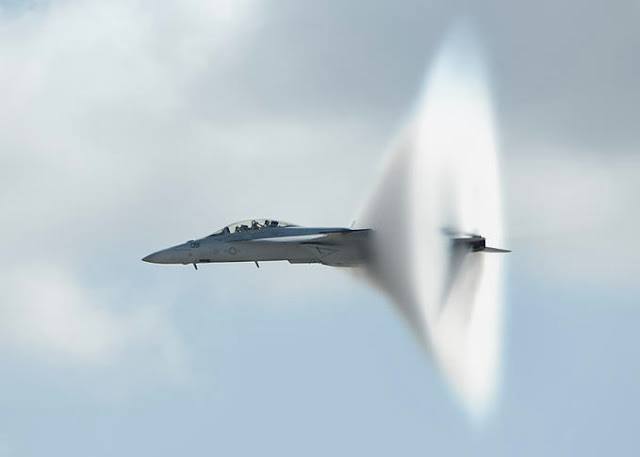 The National Air and Space Museum has a Lockheed P-38 Lightning on exhibit. Now how about the National Gallery of Art?
Not a cloud, not Photoshop, but the Prandtl-Glauert singularity demonstrated by a B-2 nearing the speed of sound
A sharp-looking X-3 Stiletto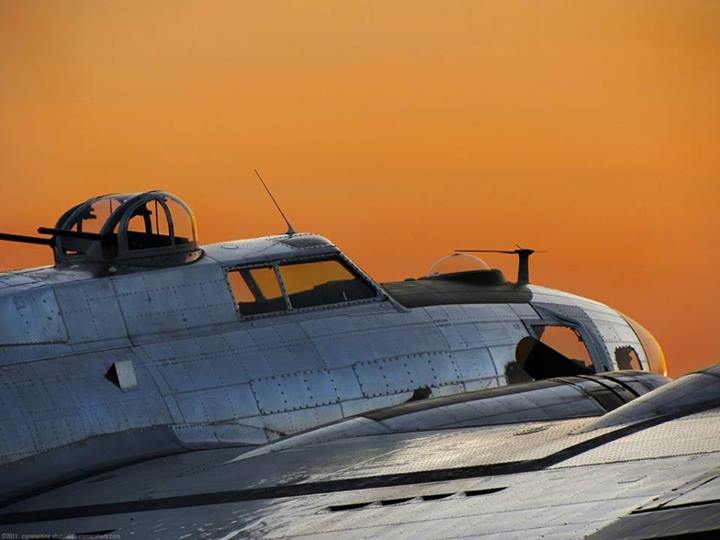 An F-104 Starfigher and its parents
1944 photo of B-25s in Italy. If you look closely, you can see, in the bg, Mt. Vesuvius erupting.
Bell Airacuda photo (how did the Airacuda not win the Badassest Plane Name vote (http://keiththomsonbooks.com/badassest)?)
F-35 Lightning II: The last manned aircraft?
F-101 Voodoos in NYC. Is it the drink I had with dinner, or is the Empire State Building leaning to the right?
YF-12
The YF-12, the fighter interceptor version of the Blackbird featured in ONCE A SPY. In 1965 Air Force tests, the YF-12 set records for speed—2,070.101 mph—and altitude—80,258 feet—but it never became operational. Officially, that is.
Lightning in a cloudless sky (P-38 Lightning)
One of the finest American works of art, Lockheed's F-104 Starfighter
B-24 Liberator/airshow pyrotechnics
TSR2: plane downed by politicians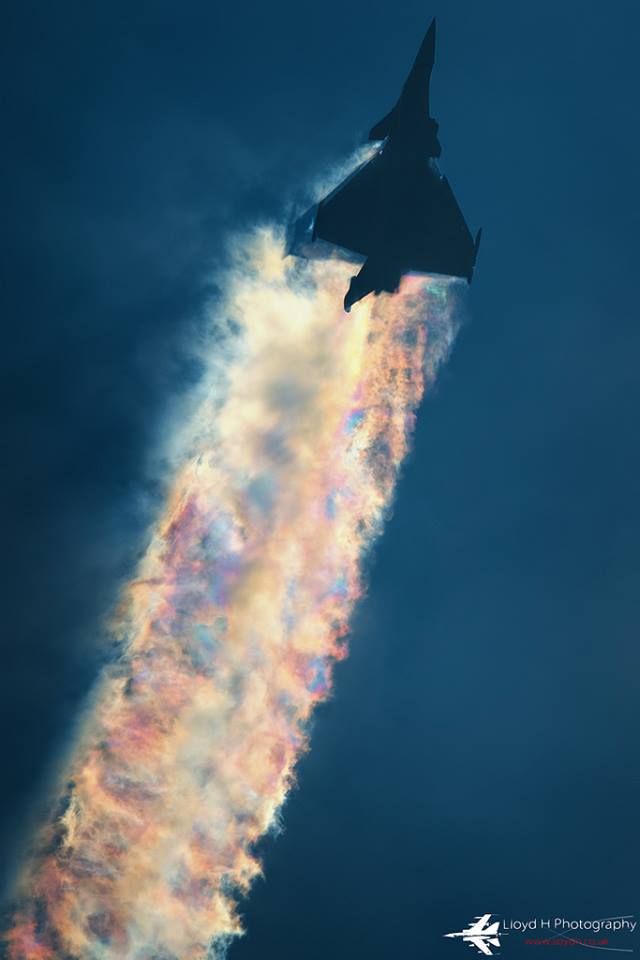 If the event you haven't seen too many Blackbird photos…
I would take a Harrier if someone offered me one. You?
B-35 (conceived by Jack Northrop in the 1930s)
The Sukhoi T-50, now available in lime
An F-18 pilot, flying past his apartment, sees a stranger in boxer shorts on the balcony. How do you think the pilot will respond?
The F-15 was so good that in 1984, the Air Force decided to try it against satellites. It succeeded.
Looking for a fixer-upper F-4 Phantom? This little number's sitting in the boneyard at Davis-Monthan AFB…
XB-70 Valkyrie (designed in the 1950s)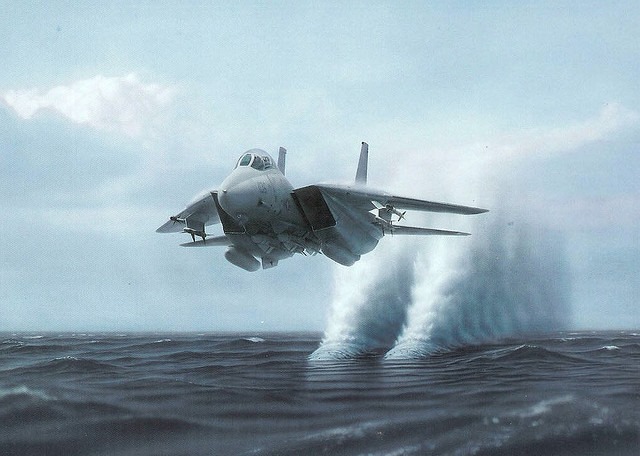 What's amazing about the Blackbird isn't that it was designed 50 years ago—there was no shortage of cool aircraft designs. It's that the Blackbird was flying 49 years ago.
Take Your Kid to Work Day
Curtiss P-40 Warhawk: Is there a badder-assed plane in existence? Or a badder-assed anything?
Sukhoi SU-34 (a.k.a. Fullback)
Jelly air, courtesy of a G4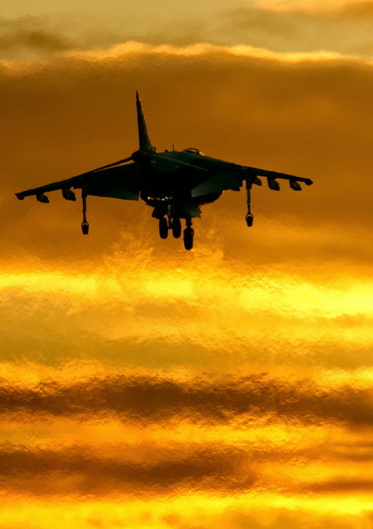 Mikhail Kalinin's K-7 (USSR, 1933). Flew eleven times then crashed, killing fifteen people. So Stalin had Kalinin killed.
Tupolev Tu-95 (aka "Bear")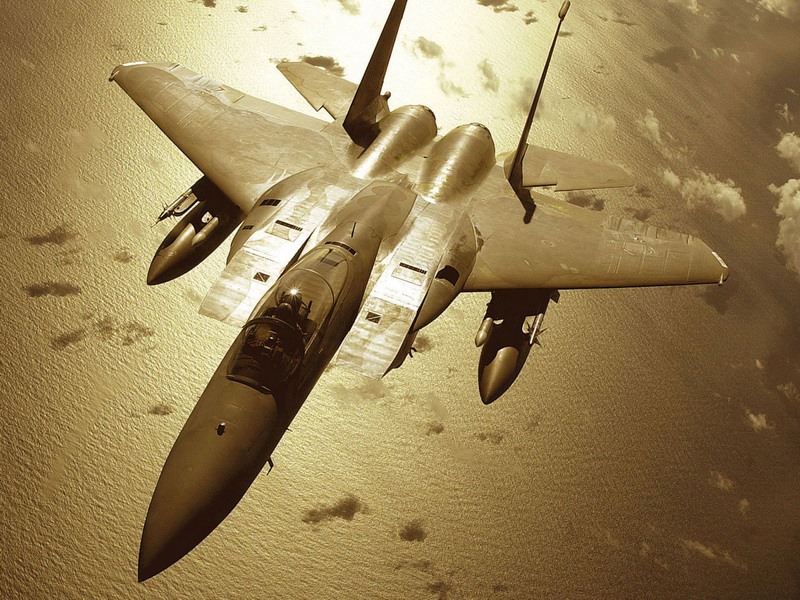 The SR-71's uncle, the YF-12
Are there five A400 Atlases here, or is it the beers?
"Starry Night" by a Transall C-160 (medium: flares)
But they wouldn't take the dare to fly THROUGH the arch...
Real-life version of cartoon speed lines: An F/A-18C Hornet assigned to the Wildcats of Strike Fighter Squadron 131
The U.S. Navy A-12 Avenger, modeled after the paper football?
The new Lockheed Martin F22-i (invisible) fighter jet, in flight over Nellis Air Force Base in Nevada.
Recent SR-71 variant, the SR-7G
F-89 Scorpions: Were they named after the deadly insects or vice versa?